Empresas colaboradoras
Empresas altamente cualificadas en la prestación de servicios a las compañías químicas u otras afines y que ofrecen una experiencia contrastada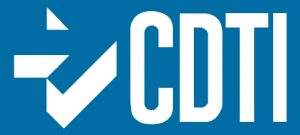 CDTI
The Center for Industrial technological development (CDTI) is a public business entity, dependent on the Ministry of Economy and Competitiveness, promoting innovation and technological development of the Spanish companies. It is the entity that requests for funding and support to the R&D projects from Spanish companies in the national and international channels. Thus, the CDTI aims to contribute to the improvement of the technological level of Spanish companies through the development of the following activities:
Techno-economic evaluation and funding of R&D projects developed by companies.
Management and promotion of Spanish participation in international technology cooperation programmes.
Promotion of the international transfer of business technology and technological innovation support services.
Support the creation and consolidation of technology based companies.
The CDTI has a staff of more than 300 people formed by its three quarters by engineers and graduates. Although the bulk of the infrastructure of the CDTI is located in Madrid, the Centre offers Spanish companies a strategic network of offices or representatives abroad (Japan – SBTO (Spain Business and Technology Office) – Belgium – SOST (Spain Office of Science and Technology) and the Permanent Secretariat of Eureka -, Brasil – FINEP (Financiadora de Estudos e Projetos) -, Korea, Chile, Morocco, China, India, Mexico and USA to support them in their international technological activities.